GATE 2017 : The last date for GATE 2017 Applications has been Extended
4 Oct 2016 08:36 pm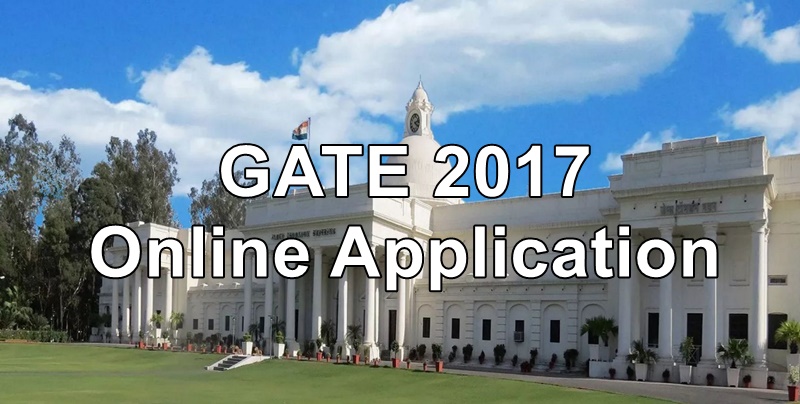 Gate 2017
The last date for GATE 2017 Applications has been extended up to 11.00 AM of 10th October 2016 (Monday)

Burdwan (IIT Guwahati Zone), Dibrugarh (IIT Guwahati Zone) and Gorakhpur (IIT Kanpur Zone) have been added as new GATE Centers

GATE 2017 application process : Graduate Aptitude Test in Engineering (GATE) is an examination that primarily tests the comprehensive understanding of the candidates in various undergraduate subjects in Engineering/Technology/Architecture and post-graduate level subjects in Science. The GATE score of a candidate reflects a relative performance level in a particular subject in the examination across several years. The score is used for admissions to post-graduate programs (e.g., M.E./M.Tech/ Direct Ph.D.)
in centrally funded Indian Institutes of higher education (i.e., Institutes which are provided with financial assistance by MHRD and other Government agencies). The score is also used by some Public and Private Sector Undertakings for employment processes in India.
GATE 2017 Exam Important Dates :
GATE Online Application Processing System (GOAPS) Website Opens for Enrollment, Application Filling, Application Submission – September 1, 2016 (Thursday)
Last Date for Submission of Online Application through Website – October 4, 2016 (Tuesday)
Last Date for Request for Change in the Choice of Examination City via GOAPS login – November 16, 2016 (Wednesday) Availability of Admit Card on the Online Application Interface for printing – January 5, 2017 (Thursday)
Announcement of Results on the Online Application Website – March 27, 2017 (Monday)

GATE 2017 Supporting Documents
Eligibility Documents
Eligibility criteria and necessary supporting documents can be found from the paragraph immediately following :
SC/ST/PwD Certificate
Candidates who are in SC or ST or PwD category have to upload a valid documentary evidence (Appendix A).
Certificate from Principal
Candidates who mention that they are yet to complete their course, will have to upload a certificate from the Principal. This certificate must mandatorily have the signature and seal of the college Principal with current date.