JNTUK B.Tech 2-2 Sem Regular/ Supply Exams Jumbling centers list April/May 2016
21 Apr 2016 07:33 pm
JNTUK B.Tech 2-2 Sem Regular/ Supply Exams Jumbling centers list April/May 2016. Jntu Kakinada University Released the Jumbling Exam Centers list for Jumbling centers list for II B.TECH II Semester Reg/Sup Examinations which are going to conduct in April and may 2016. Download the Centers list college wise From Below.
---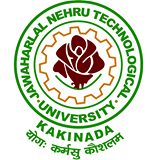 ---

JNTUK University has Announced the Jumbling centers list for JNTUK B.Tech 2-2 Regular/ Supplementary Exams 2016. Which are Going to Conducts From 26-04-2016. JNTUK has Allotted the Jumbling Centers With in 15 Kms Maximum, Otherwise given a Self Center, Said Mr.Udaya Bhaskar (JNTUK Director Evaluation).


These List can Made Change by JNTUK. We Cant Fix this is final Centers. Depends on Queries they will Change, otherwise this will be the final list.
---


Download Here