Whom you support Virat Kohli or MS Dhoni? Why India shouldn't rush the decision on captaincy
3 Jun 2016 11:12 am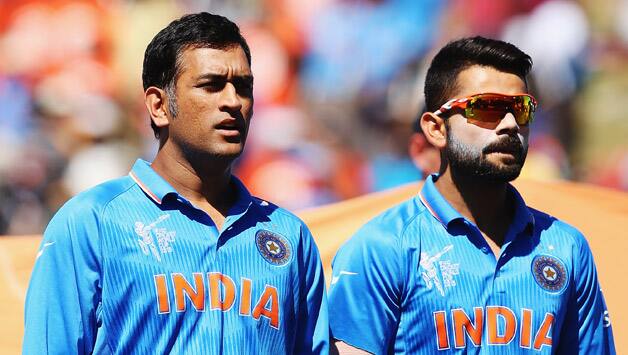 Whom you support Virat Kohli or MS Dhoni?
Ravi Shastri caused a furore in the media on Tuesday when he said that Virat Kohli should lead India in all three formats. He was not alone. He echoed the thoughts of Sourav Ganguly, who had also backed Kohli to take over as limited overs skipper, last month. Their comments have raised the question, in the media at least, of the future of MS Dhoni, who will lead the Indian team in the ODI series in Zimbabwe this month.
The future of Indian cricket is in no immediate danger; an heir is in waiting, and there is time and opportunity enough for adjustment. That being the case, there is little ground for replacing Dhoni as captain, just because Kohli is 'ready'.
Dhoni should, form permitting, lead India into the Champions Trophy. By the time it ends, Dhoni will be 19 days short of his 36th birthday, and then this question of the new king can be raised again. Till then, long live the king.