World's Costliest Train Station Open Today At Site Of 9/11 Attacks
3 Mar 2016 01:17 pm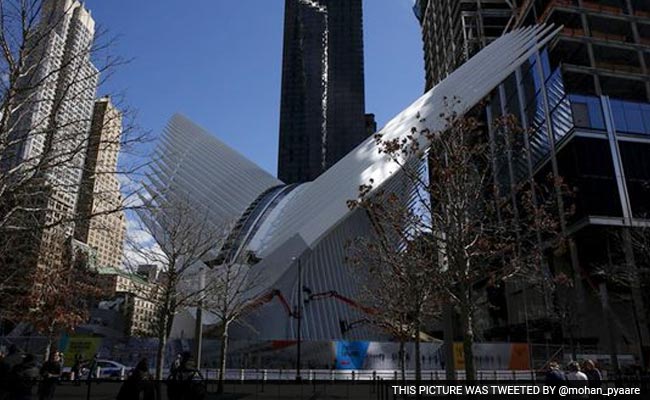 New York: The most expensive train station in the world opens today at the site of the World Trade Center destroyed 14 years ago in the 9/11 attacks.

Twelve years in the making, there will be no official ceremony to mark the 3 pm opening to rail commuters of the World Trade Center Transportation Hub next to the site of the Twin Towers, which were destroyed in the Al-Qaeda hijackings.

The center connects the PATH commuter rail to New Jersey with New York subway lines, provides indoor pedestrian access to the Trade Center towers and will also house an enormous shopping and restaurant plaza.

"The building, designed by Spanish-Swiss architect Santiago Calatrava and called Oculus, is a giant oval made up of steel ribs and glass laid out in elliptical shape, reaching for the sky like wings of a bird."

The space measures 350 feet (107 meters) long by 115 feet (35 meters) at its widest point, according to Calatrava's website.